GRANADA & VEGA
ANDALUSIAN SPLENDOR
The Nasrid capital, one of the jewels of Andalusia, with the most emblematic monument in all of Spain, the Alhambra and the Generalife; being in fact the most visited in the country. To speak of Granada is to speak of its Andalusian splendor, a spirit that is breathed in every corner if we get lost in its streets. The Albaicín is a neighborhood that enchants us at every step, a network of narrow streets that captivates us; being obliged, during our walk, to make a stop at a bar or restaurant to enjoy the gastronomy of Granada. From the San Nicolás viewpoint, many tourists decide to immortalize themselves with the city in the background and enjoy the incomparable views. And it is that this wonderful and magical city, declared a World Heritage Site by UNESCO since 1984, never ceases to amaze us every time we visit it.
Nor can we forget the region in which it is located, La Vega, where around the big city we can enjoy a large number of small towns of great beauty and interest, with an unmatched gastronomic offer and framed in beautiful natural surroundings.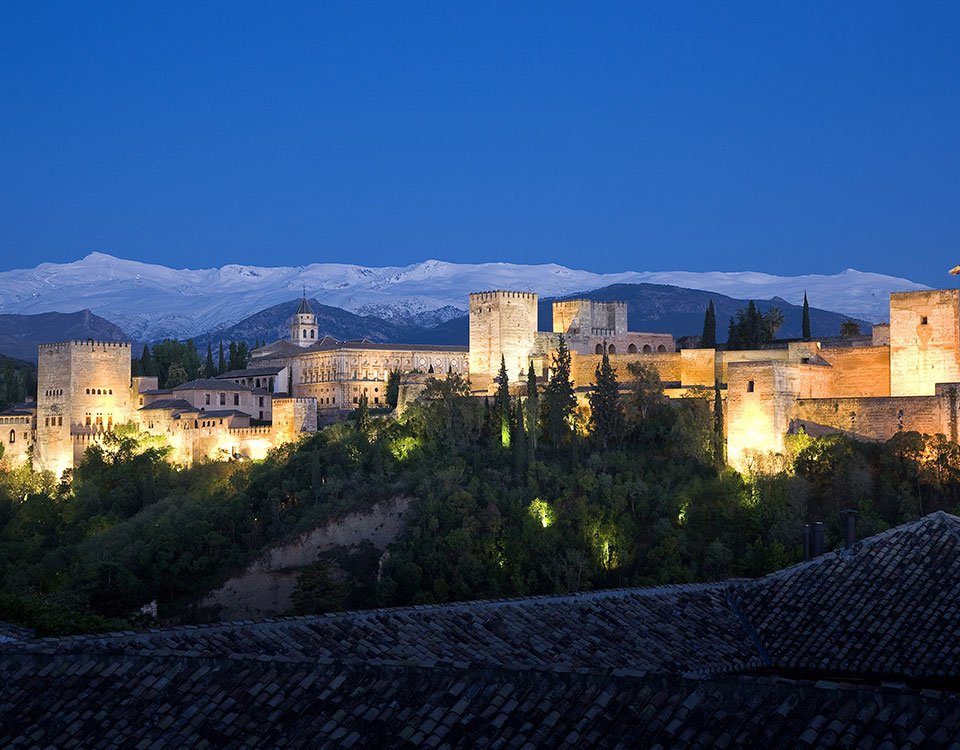 17 de November de 2022
You cannot leave Granada without trying its exquisite piononos, small delicacies that are not usually lacking in any...
WHERE TO TASTE THEM
---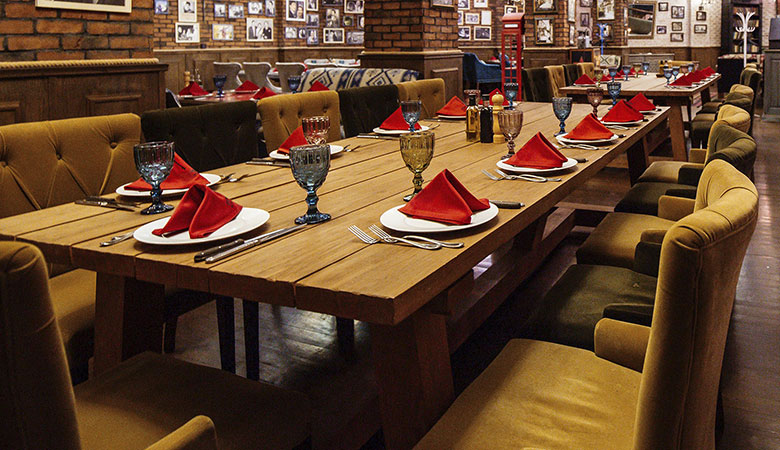 ---
Granada y Vega Restaurants
La Cantina de Diego, Monachil
www.restaurantelacantinadediego.es
Cjón. de Ricarda, 1, 958 30 37 58
Lola Gastroespacio, La Zubia
C. Prieto Moreno, 10, 686 63 87 47
Ruta del Veleta, Cenes De La Vega
Av. de la Sierra Nevada, 146, 958 48 61 34
El Gallo, Nívar
Calle Torrecilla, 17, 958 42 82 25
La Ruta de Lorca, Alfacar
Cta. de Viznar, 4, 958 54 33 08
Taberna Prado Negro, Huértor Santillán
Prado Negro, S/N, 677 64 85 14
Marely Casual Bar, Alfacar
C. Cruz, 8, 661 87 16 99
La Alquería de La Vega, Churriana De La Vega
www.ibagar.com/alqueriadelavega
C. San Ramón, 172, 958 57 98 70
La Guardilla, Monachil
Carr. Nueva, 2, 691 20 77 48
Los Pinos Casa de Comidas, Huétor Vega
P.º de los Pinos, 6, 617 08 00 48
El Portichuelo, Las Gabias
C. Alonso Cano, 4, 637 09 91 69
El Horno de Víznar, Víznar
Av. Andalucia, 2 958 54 02 53
La Ermita de los Tres Juanes , Atarfe
www.restaurantelaermitaatarfe.com
Camino de Las Canteras, s/n, 958 51 27 36
Asador La Casona de Santiago, La Zubia
C. Murcia, 23, 858 71 53 55
La Cueva de 1900, Armilla
Granada Shopping Center, C. Hipócrates, s / n, 958 17 97 28
Tabaco Rubio Blues, Valderrubio
C. Norias, 58, 695 25 88 97
Restaurante Htl Yit Conquista
de Granada, Peligros
www.hotelconquistadegranada.com

Av. Reina Sofía, s/n, 958 40 04 04
La Casa Grande de Zujaira, Pinos Puente
Pl. Enriqueta Castilla, 10, 653 27 81 59
El Zahír, Albolote
C. Ángel Ganivet, 1, 958 49 08 58
El Olivo, Castillo de Tajarja
Av. de la Constitucion, 12, 958 55 74 93
Restaurante La Hacilla, Güejar Sierra
Av. Duque San Pedro, 6, 958 48 41 98
Asador Curro, Granada
www.restauranteasadorcurro.com

Ctra. de la Sierra, 78, 648 47 48 97
Maria de la O, Granada
Ctra. de la Sierra, 13, 958 21 60 69
Tinta Fina, Granada
www.tintafinarestaurante.com/nueva

C. Ángel Ganivet, 6, 958 10 00 41
Alhambra Palace, Granada
Pl. Arquitecto García de Paredes, 1, 958 22 14 68
Carmen de San Miguel, Granada
Plaza Torrres Bermejas, 3, 958 22 67 23
Portal Bajo I, Granada
C. Azorín, 8, 620 98 44 00
Real Asador de Castilla, Granada
C. Escudo del Carmen, 17, 958 22 29 10
El Pescaito de Carmela, Granada
www.restaurantescarmela.com/el-pescaito

C. Marqués de Gerona, 12, 958 25 57 97
Oliver, Granada
Pl. Pescadería, 12, 958 26 22 00
Faralá, Granada
Cta. de Gomérez, 11, 664 08 53 13
El Huerto de Juan Ranas, Granada
C. Atarazana Vieja, 6, 958 28 69 25
El Pilar del Toro, Granada
C. Hospital de Sta. Ana, 12, 958 22 54 70
El Rinconcillo de Mónica y David, Granada
C. Pedro Antonio de Alarcón, 30, 634 24 07 82
Garbo By Meliá, Granada
www.restaurantegarbogranada.com

C. Ángel Ganivet, 7, 958 22 74 00
La Cuchara de Carmela, Granada
www.restaurantescarmela.com/la-cuchara
P.º de los Basilios, 1, 958 81 50 07
El Mercader, Granada
C. Imprenta, 2 633 79 04 40
La Auténtica Carmela, Granada
www.restaurantescarmela.com/la-autentica

C. Colcha, 13, 958 22 57 94
La Tana, Granada
Pcta. del Agua, 3 , 958 22 52 48
Bar El Kiki, Granada
C. Palencia, 25, 958 99 24 21
Los Patos, Granada
https://www.hospes.com/es/palacio-patos/restaurante-los-patos/

C. Solarillo de Gracia, 1, 958 53 57 90
Álvaro Arriaga, Granada
Av. de la Ciencia, 2. 958 13 26 19
Puerta del Carmen, Granada
www.puertadelcarmenrestaurante.com

Plaza del Carmen, 1, 958 22 37 37
Damasqueros, Granada
C. Damasqueros, 3, 958 21 05 50
Atelier Casa de Comidas, Granada
https://ateliercasadecomidas.com/

C. Sos del Rey Católico, nº7, Local 3, 858 70 80 57
Sibarius, Granada
https://restaurantessibarius.es/restaurante-sibarius/
Pl. de Bib-Rambla, 20, 958 22 27 96
Parador de Granada, Granada
https://paradores.es/es/restaurante-el-almori-del-generalife-parador-de-granada
C. Real de la Alhambra, s/n, 958 22 14 40
Cala, Granada
https://restaurantecalagranada.es/

C. José Luis Pérez Pujadas, 2, 858 98 90 58
Le Bistró by El Conjuro, Granada
https://elconjurorestaurante.com/carta-le-bistro-web/
C. Martínez Campos, 8, 958 53 60 29
El Claustro, Hotel Santa Paula, Granada
https://linktr.ee/PalacioSantaPaula

C. Gran Vía de Colón, 31, 958 80 57 40
La Cueva de 1900, Granada
Reyes Católicos, 13, 958 52 07 12
Al Punto y Coma, Granada
Bar Fm, Granada
Manigua Casa de Comidas, Granada
Betula Nana, Granada
Bodeguilla Casa Fuensanta, Granada
Sin Tapujos, Granada
El Almorí, Parador de Granada, Granada
Antiguas Bodegas Castañeda, Granada
WHERE TO BUY THEM
---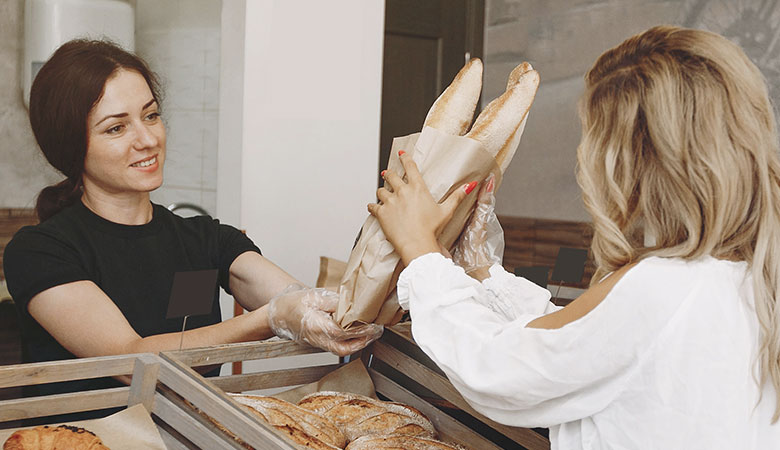 ---
Granada y Vega Shops
Selecta Gourmet, Granada
Calle polo y caña, 3 18014 Granada, 649 03 30 23
Mariscal Delicatessen, Granada
Av. de la Constitución, 36, 18012 Granada, 958 28 70 08
Los Sabores del Altiplano, Granada
www.lossaboresdelaltiplano.com
Av. de Cadiz, 9, 18006, Granada, 958 99 51 62
La Alcazaba del Vino, Monachil
C. Madrid, 32, 18193 Monachil, Granada, 649 77 81 03
La Alacena, La Zubia
C. Paredillas, 3, 18140 La Zubia, Granada, 958 59 34 56
Jamón Vino y Delicatessen Gourmet Shop, Granada
http://www.jamonvinoydelicatessen.es
C. Pedro Antonio de Alarcón, 20, 18002 Granada, 858 98 75 95
Jamón A Cuchillo, Granada
https://tiendasgourmet.online › granada Opiniones sobre Jamon a cuchillo
C. Acera del Darro, 64, 18005 Granada, 958 25 58 38
Hallamohe, Granada
Edificio Zafiro, Calle Dr. Alejandro Otero, nº5, local 7, 18004 Granada, 958 25 94 57
Contreras Selectos, Granada
P.º del Salón, 8, 18009 Granada, 958 22 07 81
Colmao La Paca, Granada
https://colmaolapaca-tiendagourmet.negocio.site
Plaza de la Universidad, 1, local 3, 18001 Granada, 652 95 23 67
Amarga y Pica Coop and San Sebastian, Granada
Arabial, 110, 18003 Granada, 958 20 34 91
Al Sur de Granada, Granada
C. Elvira, 150, 18010 Granada, 631 07 70 25
Tu Super Alarcón, Granada
https://supermercadostusuper.com
C. Pedro Antonio de Alarcón, 23, 18004 Granada, 675 64 48 39
Tu Super Armilla, Armilla
https://supermercadostusuper.com
Av. Ogíjares, 9, 18100 Armilla, Granada 858 13 51 36
Tu Super Bola De Oro, Granada
https://supermercadostusuper.com
C. José Tamayo, 33, 18008 Granada, 958 81 86 09
Tu Super Cármenes, Granada
https://supermercadostusuper.com
C. Verdiales, 2, 18014 Granada, 611 68 75 92
Tu Super Dúrcal Centro, Dúrcal
https://supermercadostusuper.com
Calle Comandante Lázaro, 80, 18650 Dúrcal, Granada, 611 68 75 84
Tu Super Dúcarl Vía, Dúrcal
https://supermercadostusuper.com
C. Malaga, 12, 18650 Dúrcal, Granada, 698 93 18 04
Tu Super Fuente, Fuente Vaqueros
https://directoriofuentevaqueros.com
P.º del Prado, 10, 18340 Fuente Vaqueros, Granada, 858 13 61 38
Tu Super Ogíjares, Granada
https://supermercadostusuper.com
C. Real Baja, 21, 18151 Ogíjares, Granada, 858 81 29 81
Tu Super Pajaritos, Granada
https://supermercadostusuper.com
C. Cisne, 12, 18014 Granada, 958 28 48 37
Tu Super Ribera, Granada
https://supermercadostusuper.com
C. Ribera del Genil, 9, 18005 Granada, 858 12 21 09
Tu Super Río, Granada
https://supermercadostusuper.com
C. el Calar, 3, 18008 Granada, 958 96 78 47
Tu Super Ronda, Granada
https://supermercadostusuper.com
Cam. de Rda., 20, 18006 Granada, 958 13 47 22
Tu Super Zaidín, Granada
https://supermercadostusuper.com
C. Florida, 22, 18007 Granada, 958 13 34 39
Tu Super Zubia, La Zubia
https://supermercadostusuper.com
C. Pablo Iglesias, 10, 18140 La Zubia, Granada, 858 13 61 19
La Tienda De Sabor Granada (Granada/Online)
https://www.latiendadesaborgranada.es
Email: info@latiendadesaborgranada.es
622 45 59 52
WHERE TO STAY
---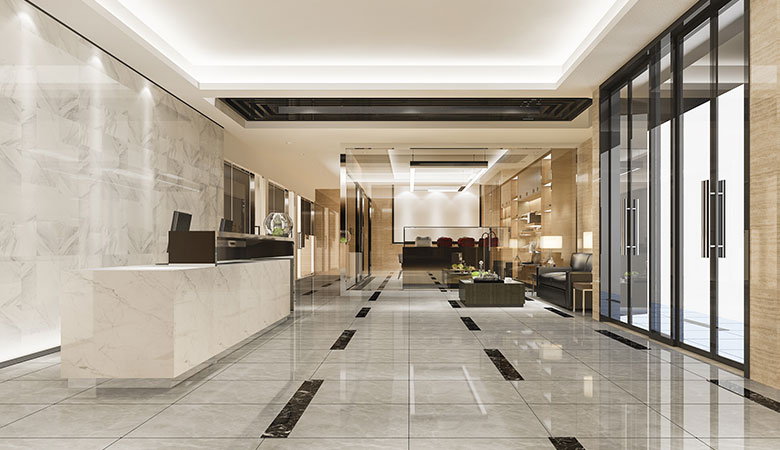 ---
Granada y Vega Hotels
Hotel **** Meliá Granada
Granada, Angel Ganivet, 7
https://www.melia.com/es/hoteles/espana/granada
958227400
Hotel ***** Barceló Granada Congress
Granada, Maestro Montero, 12
https://hotelbarcelogranadacongress.com/
958187400
Parador **** Parador de Granada
Granada, Real de la Alhambra s/n
https://paradores.es/es/parador-de-granada
958221440
Hotel **** Barceló Carmen Granada
Granada, Acera del Darro, 62
https://www.barcelo.com/es-es/barcelo-carmen-granada/
958258300
Hotel ***** Hospes Palacio de los Patos
Granada, Solarillo de Gracia, 1
https://www.hospes.com/es/palacio-patos/
958535790
Hotel **** Saray
Granada, Enrique Tierno Galvan, 4
https://www.hotelgranadasaray.com/es/
958130009
Hotel**** Villa Oniria
Granada, San Anton, 28
https://www.villaoniria.com/es/
958535358
Hotel **** Macià Real de La Alhambra
Granada, Mirador del Genil, 2
https://www.maciarealalhambra.com/
958216693
Hotel **** Abades Recogidas
Granada, Recogidas, 7
https://www.abadeshoteles.com/es/hotel-abades-recogidas-en-granada/
958327200
Hotel **** Abades Nevada Palace
Granada, C/ de la Sultana, 3
https://www.abadeshoteles.com/es/hotel-abades-nevada-palace-en-granada/
958327200
Hotel **** Marquis Hotels Issabel's
Granada, Isabel la Catolica, 5
https://marquis-hotels.com/en/marquis-issabels-hotel/
958223305
Hotel **** Camino de Granada
Granada, Ctra. Antigua de Malaga s/n
958286200
Hotel *** Casa del Capitel Nazarí
Granada, Aceituneros, 6
https://www.hotelcasacapitel.com/
958215260
Hotel boutique ***El Ladrón de Agua
Granada, C/ Darro, 13
http://www.ladrondeagua.com/es/
958215040
Hotel *** Casa 1800
Granada, C/ benalua, 11
https://www.hotelcasa1800granada.com/es/
958210700
Hotel **** La Casa de la Trinidad
Granada, Capuchinas 2
https://www.casadelatrinidad.com/
958536033
Hotel **** Mariana Pineda
Granada, Carrera del Darro, 9
https://www.palaciomarianapineda.es
958216158
Hotel *** Palacio de los Navas
Granada, C/ Navas 1
https://www.hotelpalaciodelosnavas.com/
958215760
Hotel *** Palacio de Santa Inés
Granada, Santa Ines, 9
https://www.palaciosantaines.es/hotel.html
958222362
Hotel **** Sercotel Gran Hotel Luna de Granada
Granada, Manuel Cano, 2
https://www.delunahotels.com/granada/hoteles/gran-hotel-luna-de-granada
958282913
Hotel boutique *** Gar Anat
Granada, C/ de los peregrinos, 1
958225528
Hotel ***** Alhambra Palace
Granada, Arquitecto Garcia de Paredes, 1
https://www.h-alhambrapalace.es/
958221468
Hotel ***** Áurea Washington Irving
Granada, Paseo del Generalife, 10
https://www.eurostarshotels.co.uk/aurea-washington-irving.html
958217110
Casa Cueva Lujo Sacromonte con vistas Alhambra Villa Granada
Granada, Fuentecilla, 5, 6
617429443
Hotel **** Casa del Trigo
Santa Fe, Avenida de la Hispanidad, 14
https://www.hotelcasadeltrigo.com/es/
958015580
Apartamentos Casa Palacete 1822
Granada, C/ San Isidro, 16
https://www.casapalacete1822.com/quienes-somos/
661612771
Hotel *** Cortijo del Marqués
Albolote, Camino del Marques s/n
https://www.cortijodelmarques.com/en/hotel
958340077
Hotel *** El Balcón de las Nieves
Cumbres Verdes (La Zubia), C/ Alayos 174
https://elbalcondelasnieves.es/
958892062
Hotel ***** Hotel Palacio de Santa Paula, Autograph Collection
Granada, Gan via de Colon 31
https://hotelpalaciodesantapaula.com-hotel.com/
958805740
Camping Kampaoh Sierra Nevada
Güejar Sierra
https://es.kampaoh.com/kampaoh-sierra-nevada-granada-andalucia/
955252440
Hotel boutique *** La Bella Granada
Granada, Plaza Bib-Rambla 4
https://labellasensehoteles.com/en/la-bella-granada/
958266712
Hotel Boutique / Casa Rural La Casa Grande de Zujaira
Pinos Puente (Zujaira), Pl. Enriqueta Castilla, 10
https://lacasagrandedezujaira.es/
653278159
Hotel **** NH Collection Granada Victoria
Granada, Puerta Real, 3
https://www.nh-collection.com/en/hotel/nh-collection-granada-victoria
670502884
EXPERIENCES
---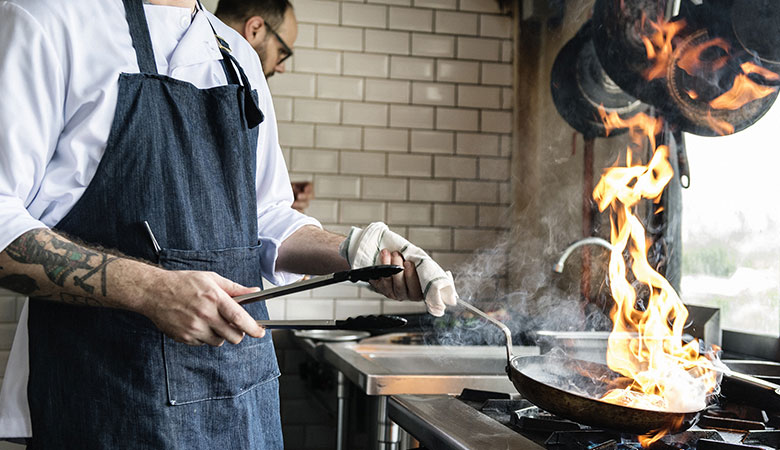 ---
Granada y Vega Experiences
Petra Vinos y Más, Granada
C. Tendillas de Sta. Paula, 2, 18001 Granada
Ocio Vertical - Barranquismo Río Verde, Chauchina
Museo Cuevas del Sacromonte, Granada
Barranco de los Negros, s/n
(acceder por C. Verea de Enmedio),
18010 Granada
Jardines de Zoraya, Granada
C. Panaderos, 32, 18010 Granada
Granada Beer Company, Albolote
Avenida Jacobo Camarero, Calle Albuñol, Esquina, 18220 Albolote, Granada
Glovento Sur - Vuelos en globo por Granada y Gorafe, Granada
Cta. de San Gregorio, 25, 18010 Granada
Cebadero Luján, Otura
C. Palencia, 0, 18007 Granada
Al Sur de Granada, Granada
C. Elvira, 150, 18010 Granada