SIERRA NEVADA
THE HIGHEST PEAKS OF THE IBERIAN PENINSULA
Nestled in the Betic mountain ranges is Sierra Nevada, an impressive mountainous massif, the southern ski resort in Europe that houses the highest peaks of the Iberian Peninsula, Veleta (3,394m) and Mulhacén (3,478m), all of this just 100 km from the Mediterranean Sea and the Costa Tropical. Sun and Snow are insured in this emblematic environmental paradise that was declared a Biosphere Reserve by the UNESCO in 1986 and acquired the status of National Park in 1989 due to its great natural and landscape value. Evergreens, foxgloves, tirana, chamomile from the sierra, violet from Sierra Nevada, snow star, poppies from Sierra Nevada and aconites, are part of the more than 2,000 plant species, of great brightness and colourfulness, that live in the Park . Amphibians, reptiles, mammals, birds and a rich entomofauna make up the fauna of Sierra Nevada. The mountain goat, common on the high peaks, is the most characteristic species of the park.
If by something it is well-known Sierra Nevada it is for being a mandatory destination for the lovers of the winter sports, a perfect place to practice or to start skiing or to practice snowboard. And it is that the adventurers have a winter station of more than 110 kilometers distributed in 131 routes for all levels, being the one with the highest skiable slope of the entire peninsula, with 1,200 meters.
It also has a wide range of hotels, hostels and apartments not only for athletes, but also for families who want to enjoy the snow or those who want to spend a weekend to unwind sheltered in these accommodations.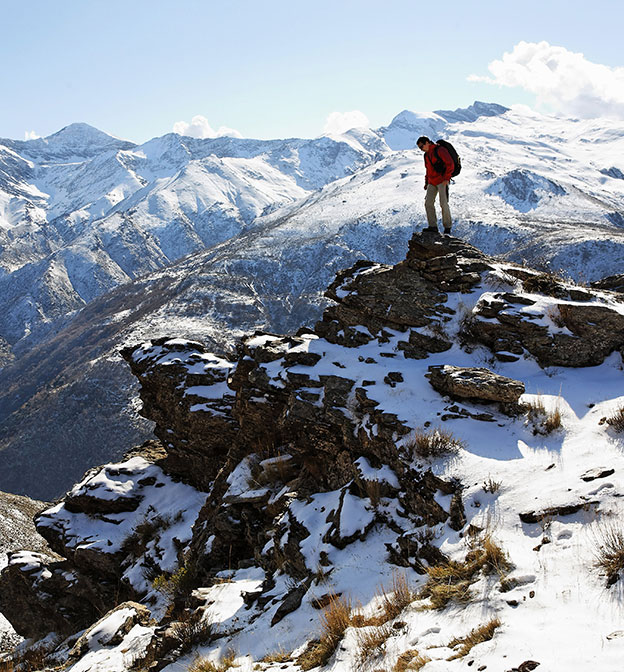 22 de November de 2022
The pajuna cow can be found in the Sierra Nevada habitat a perfect place for its survival. The one also known as 'Rubia' is...
WHERE TO TASTE THEM
---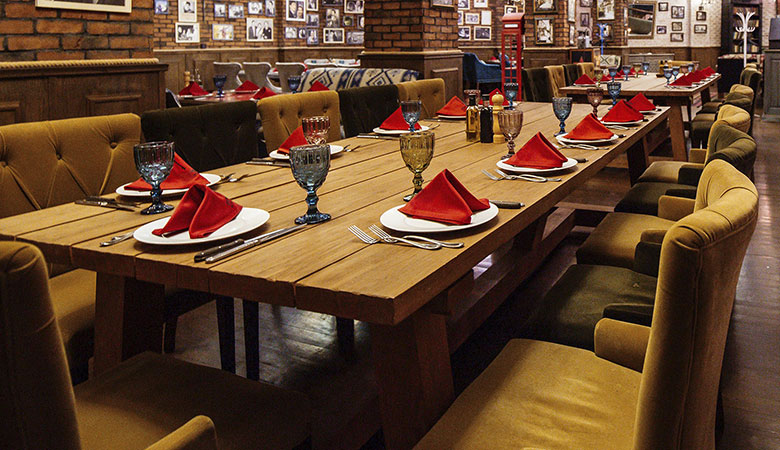 ---
Sierra Nevada Restaurants
La Muralla, Sierra Nevada
https://lamurallasierranevada.com/
18196 Sierra Nevada, 604814351
Casa Chiquito, Güejar Sierra
Camino Antiguo del tranvía, 5 km, 958 48 40 17
Ci Vediamo, Sierra Nevada
18196 Monachil, 958 48 08 56
La Antorcha, Sierra Nevada
https://restaurante-la-antorcha.negocio.site/
C. de la Virgen de las Nieves, 8, EDIFICIO ATLAS, 654 34 51 17
La Bodeguita, Sierra Nevada
C. de la Virgen de las Nieves, 656 34 56 02
La Mar Salá, Sierra Nevada
https://www.restaurantelamarsala.com
Plaza pradollano hotel sol y nieve, Local 2, National Park, 667 02 80 33
La Posada , Pinos Genil
Crtra Antigua de Sierra Nevada. Km 6 5
Pasada la urbanizacion los Pinillos, no hay que llegar al pueblo, 627 95 38 77
Little Morgan, Sierra Nevada
Pl. Pradollano, 4, 958 48 04 07
Vivac, Sierra Nevada
Pl. Pradollano, 4, Edif. Genciana, Bajo 1, 958 48 07 14
WHERE TO STAY
---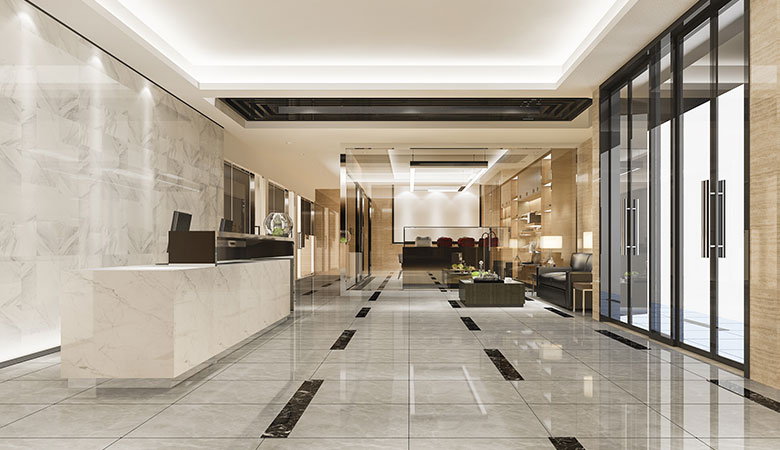 ---
Sierra Nevada Hotels
Hotel boutique *** La Almunia del Valle
Monachil, Camino de la Umbria s/n
https://www.laalmuniadelvalle.com/
958308010
Hotel ***** El Lodge, Ski & Spa
Monachil, Maribel, 8
https://www.ellodge.com/es/el-lodge-hotel/
958480600
Hotel **** Meliá Sierra Nevada
Monachil, Plaza de Pradollano s/n
https://www.melia.com/en/hotels/spain/sierra-nevada/melia-sierra-nevada
958480400
Hotel **** Meliá Sol y Nieve
Monachil, Plaza pradollano s-/n
https://www.melia.com/es/hoteles/espana/sierra-nevada/melia-sol-y-nieve
958480300
Hotel ***** Vincci Selección Rumaykiyya
Monachil , Sierra Nevada
https://www.vinccirumaykiyya.com/
958482508
Apartamentos Vista Sierra Nevada
Monachil
Hotel **** Granada Palace
Monachil, Diego de Siloe s/n
958301222
Hotel **** HG Maribel
Monachil , Pradollano
958481155
Hotel **** Kenia Nevada
Monachil , Virgen de las Nieves 6
958480911